Excavation, Trucking and Concrete Services
Mueskes Landscape and Snow Management uses new and modern equipment for site work and trucking. We believe investing in new equipment increases efficiency and provides a clean and safe worksite.
---
REQUEST AN ESTIMATE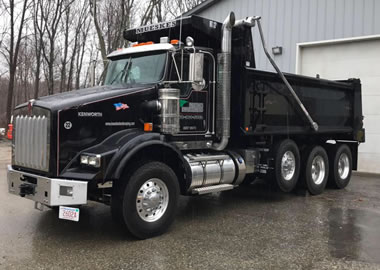 Before working at any site, we have a plan in place and safety comes first. All utilities are marked and cleared by the local utility companies. We then work from site plans to get your job done efficiently and on time. Our site work services consist of drainage, grading, site development, retaining walls, and lot clearing. On or off-site trucking of materials is also available for your convenience.
We can also clear land to expand your yard. We can truck in clean fill, grade your land to meet your specifications, install screened loam and seed, hydroseed or sod. Our trained staff and fleet of modern equipment will take on any project, small or large, and ensure it meets your expectations.
Mueskes Landscape and Snow Management promotes safety and a healthy work environment with every hardscaping service.
We provide:
Snow removal and relocation
Trucking or materials to and from jobsites
Delivery of loam, stone, mulch and other materials
Site work and excavation
Erosion control
Concrete flatwork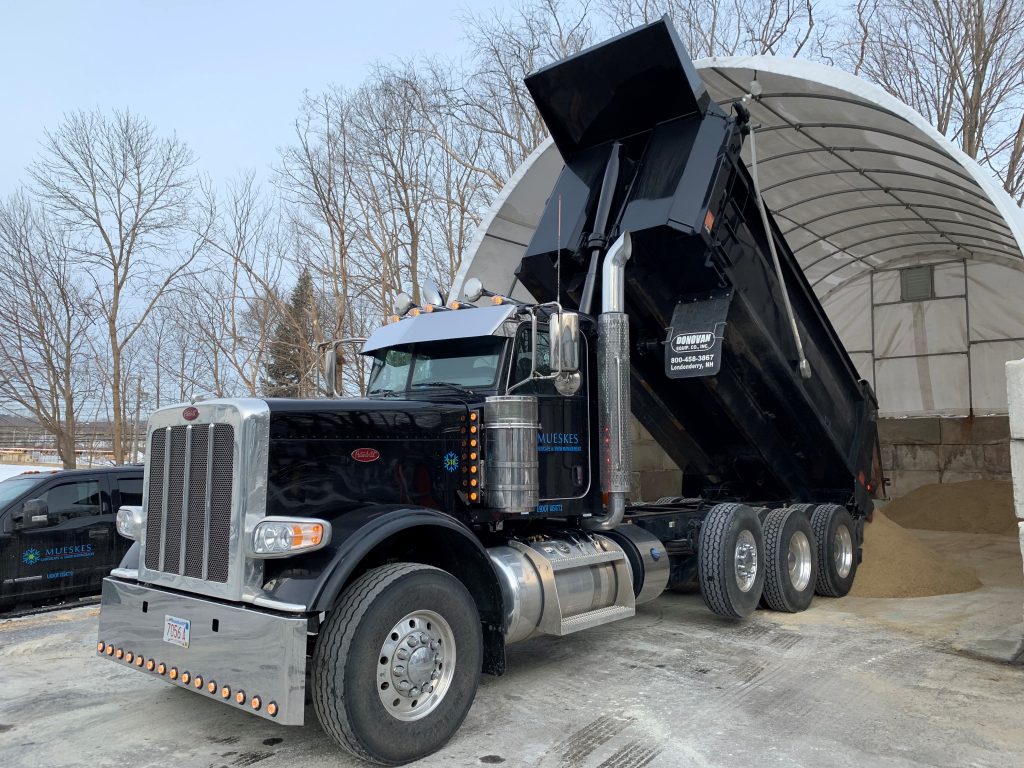 We have a modern fleet consisting of:
Triaxle dump trucks
Dump trailers
Low-bed
Hooklift trucks
Various containers
10-wheels dump trucks
Loaders, skidsteers, track machines
Excavators
Ditch witch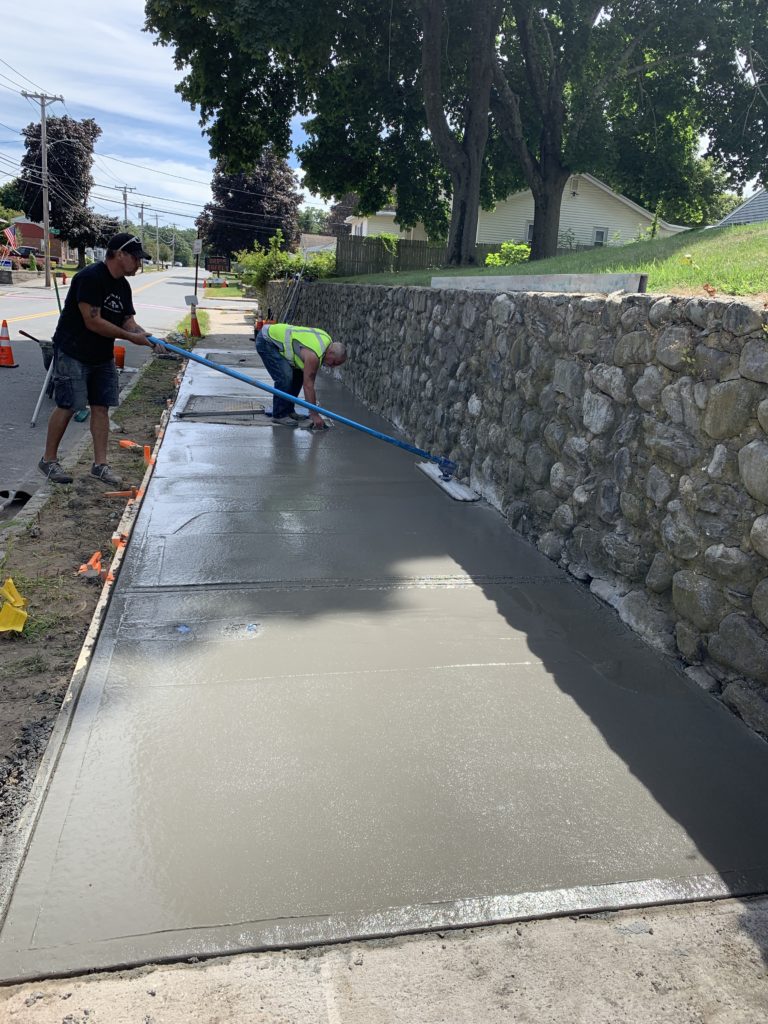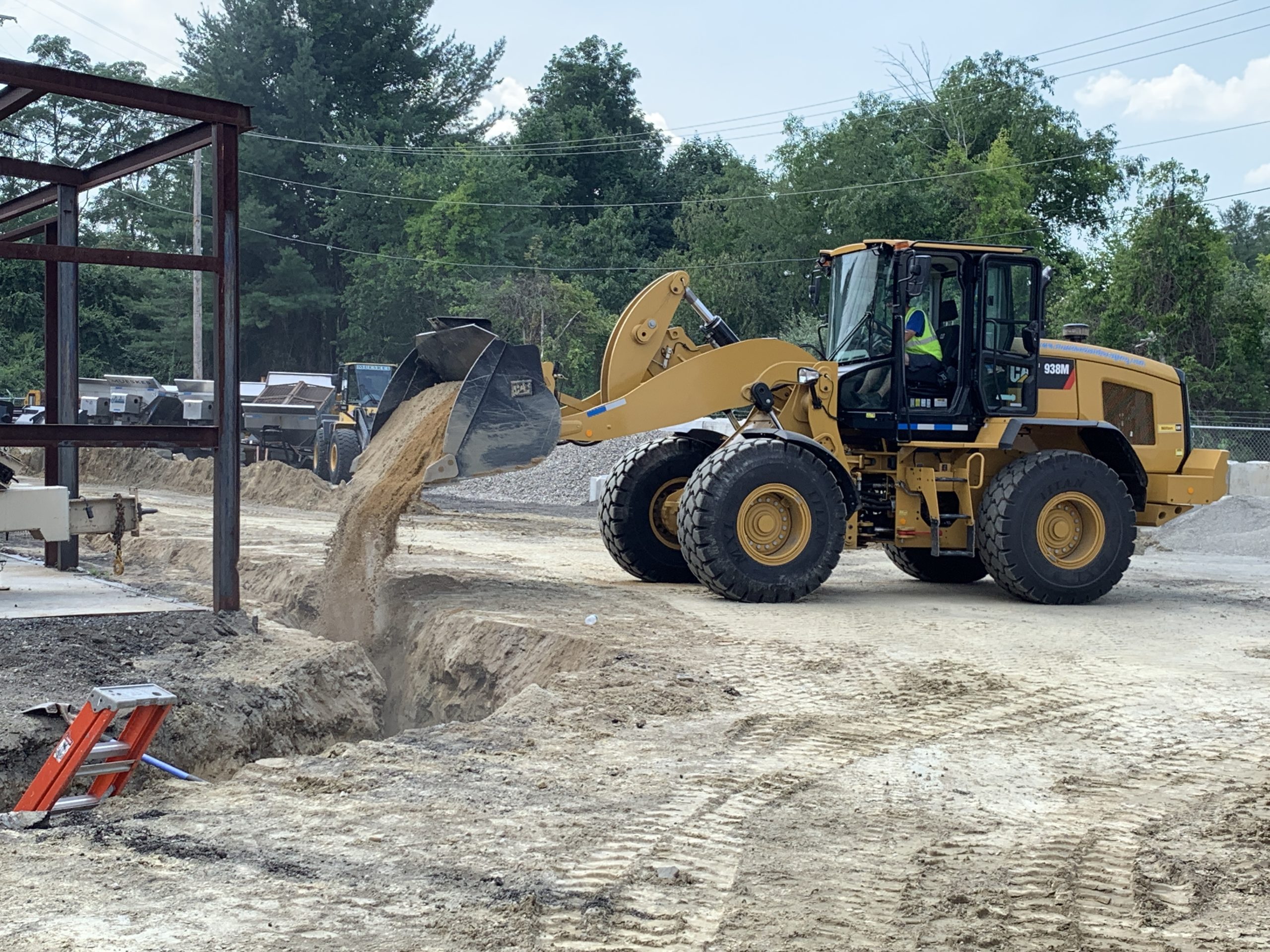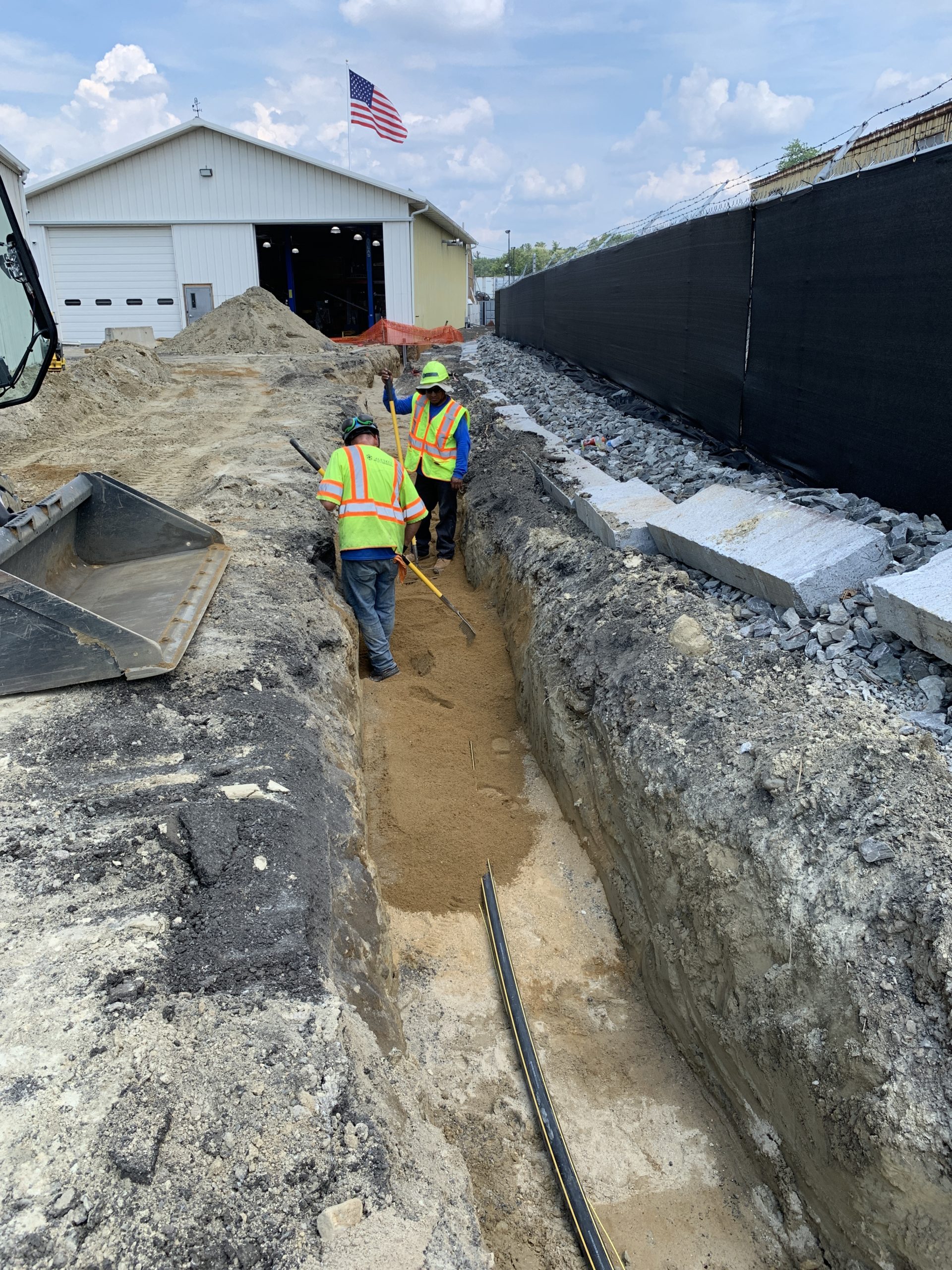 Our Site Work Process Entails:
Planning and permitting
Marking all underground utilities
Excavation, grading and trenching
Hauling materials on and off site
Installing specified drainage, wall block, forms, pipes, utilities, etc.
Backfill and compaction
Repairing any disturbed areas (loam, seed, asphalt, etc.)
Concrete forming and pouring, curbing and signage
Get a Free Estimate on Site Work and Trucking Services