Seasonal Planting & Trimming
Seasonal Landscaping Services
Mueskes Landscape and Snow Management specializes in large properties that require high volume flower, tree and shrub installations along with tree trimming services.
---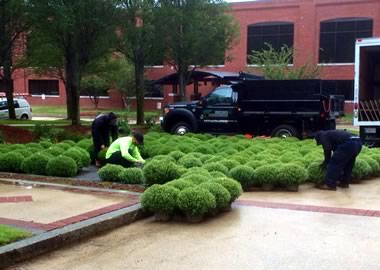 Hand in hand with lawn care, seasonal plantings enhance the curb appeal of your property and let customers know that you care. With our seasonal landscaping accounts, we include the installation of seasonal flowers, such as impatiens in the Spring and mums in the Fall. We also work with you to design and install flower and shrub combinations that are practical and inviting. We offer seasonal flower planting to enhance business entrances, as well as new custom installations of flowers, shrubs and trees.
Mueskes Landscape and Snow Management employs landscape designers and specialists to select the most appropriate flowers, shrubs and trees for your property. We can provide a detailed design and plant list to help you decide how to enhance your property.
In additional to seasonal landscaping services, we provide a large variety of commercial landscape management services to help commercial or industrial property managers keep their business looking great year round!
Contact Us
Tree Trimming & Hedge Pruning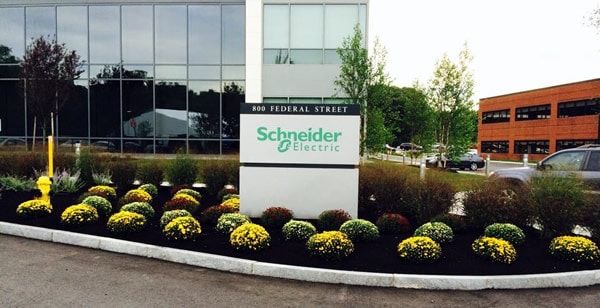 Another very important landscape maintenance priority is tree trimming and hedge pruning. Typically performed mid to late summer, trimming of hedges and pruning of trees is important not only for aesthetic purposes, but also to maintain the health of the trees and shrubs. If done wrong, trimming and pruning can cause damage to the plant. Our skilled and experienced crew members know when and how to trim each specific plant and tree based on the time of year and amount of new growth. We will work with you on any specific requests, while prioritizing visibility and appearance. We also leave your site clean and undisturbed when the tree trimming is complete.
Get a Free Estimate on Seasonal Planting and Trimming Services